Antique Crystal Chandeliers Cheltenham offers a wide and varied selection of old vintage chandeliers sourced from England, Italy, France, Belgium and Holland.
Our wide range of Antique Crystal Chandeliers can be viewed in-store and is well known within the trade as one of the largest in the UK. See a small selection from our Antique Chandelier Range on the above video or call us on 07973 831877 to view them by appointment in store.
There are many different styles from 3 branch English to 30 branch Italian chandeliers. We also have beautiful antique Belgium chandeliers and antique crystal chandeliers from Italy.
Many are unique and unrepeatable, some were originally operated with gas, others candles and subsequently wired for electricity.
Sizes are between 40cm and 150cm high, and 25cm to 140cm wide.
They vary from the very decorative Murano to traditional restrained Dutch and English chandeliers.
Old period wall lights are also available in pairs and sets of 4 and 6 double and triple arms from Italy and Holland. View just some of our vintage wall lights online or by appointment in store call 07973 831877.
All chandeliers are rewired and restored to meet current regulations.
A selection of over 300 antique chandeliers always in stock. Take a tour or watch the video to see our fantastic selection of chandeliers at our shop in Cheltenham, South West England.
Antique Crystal Chandeliers and Wall Lights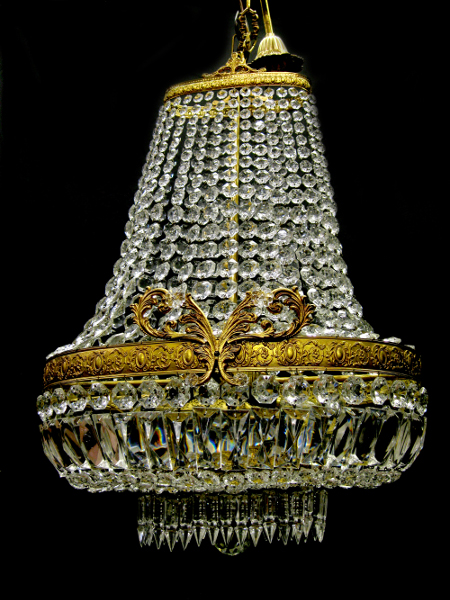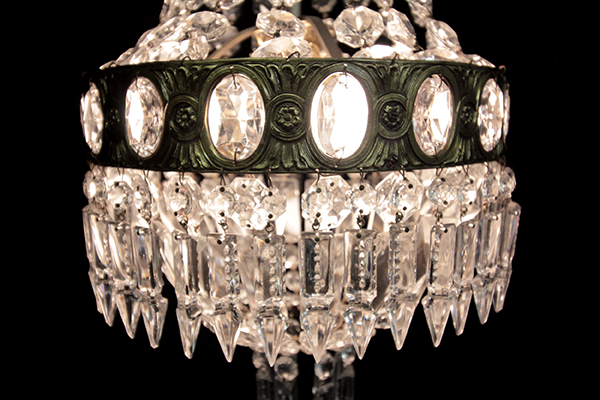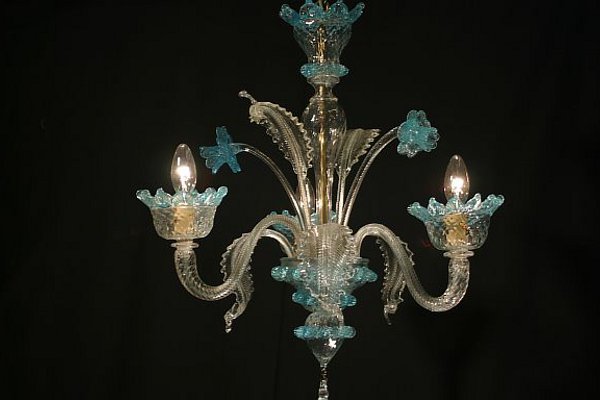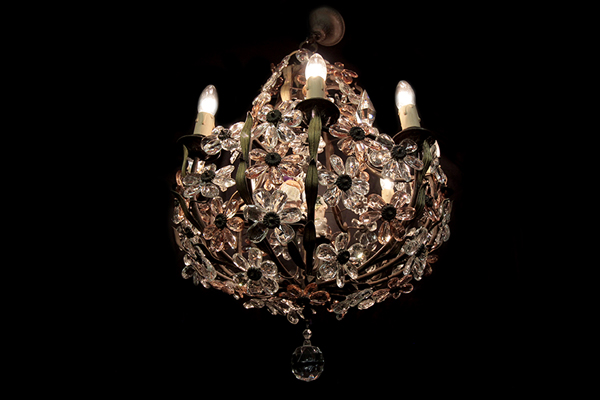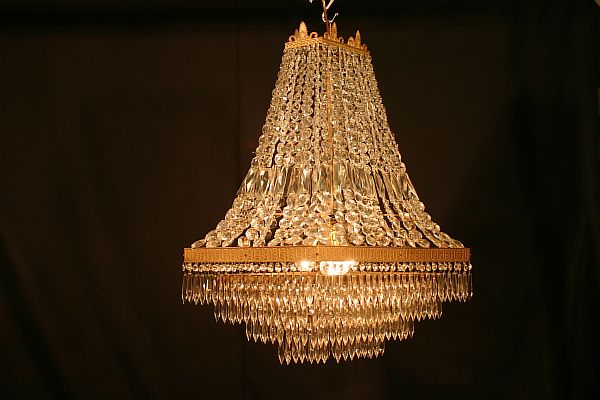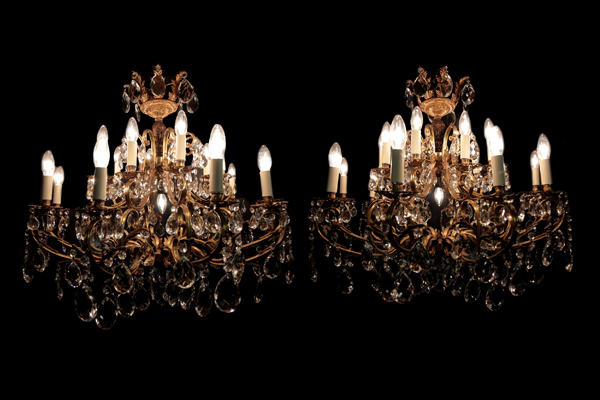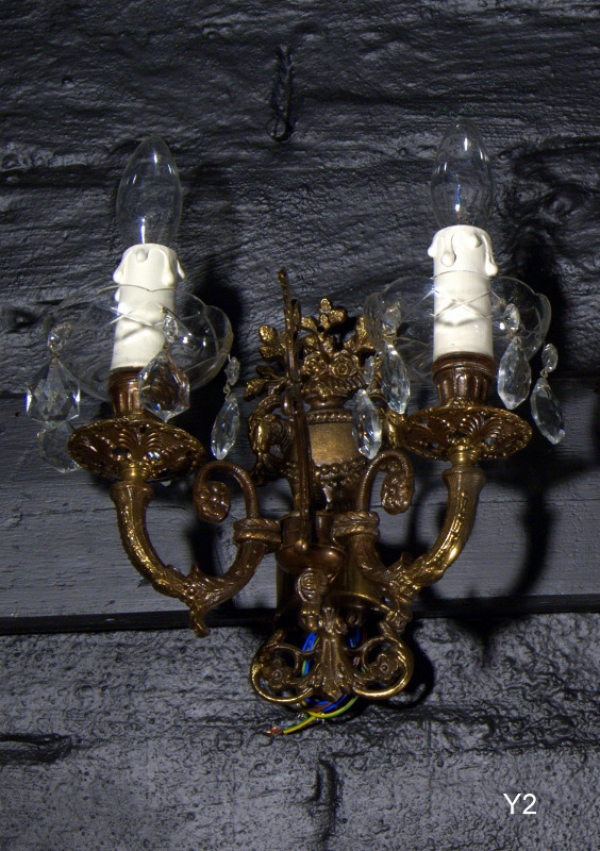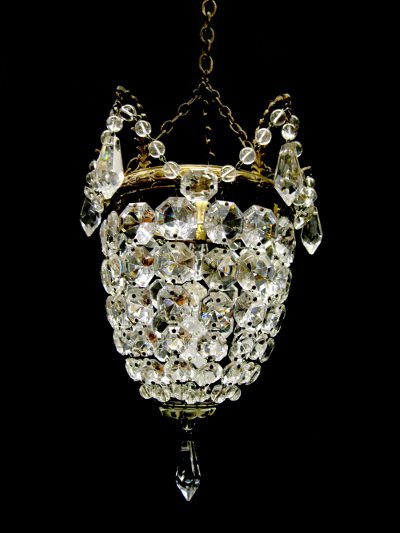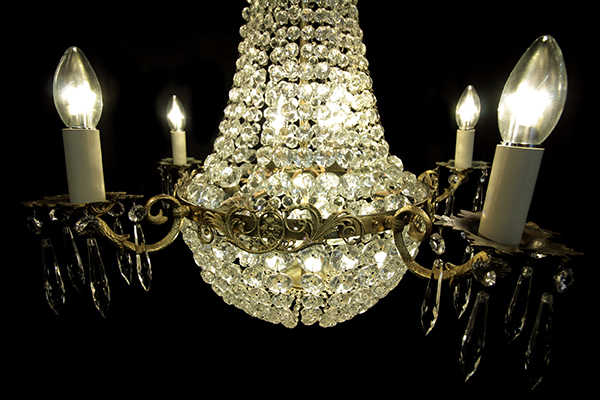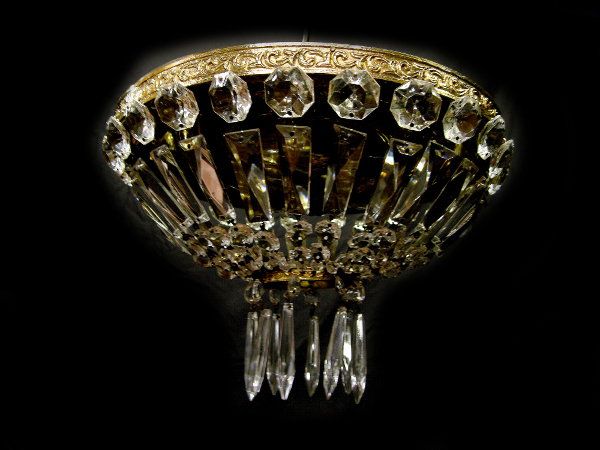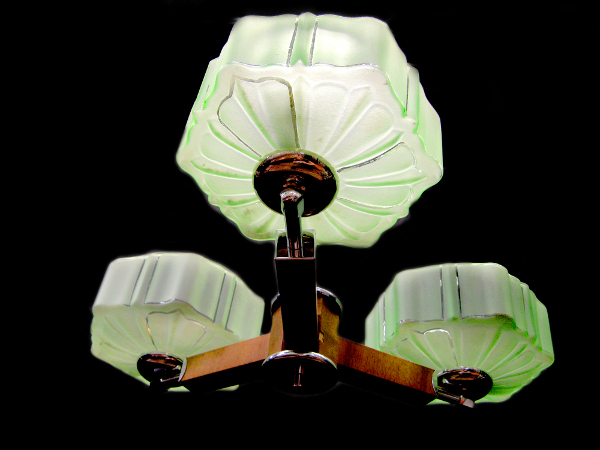 Our antique crystal chandeliers range in age from 50 to 120 years old and cost from £250 upwards and includes a restored French chandelier circa 1930, a restored Italian chandelier circa 1930 and a pair of English regency style chandeliers circa 1900, plus a lot more! We also stock a number of Italian and Dutch wall lights.